Chancellor of the Police Academy in Szczytno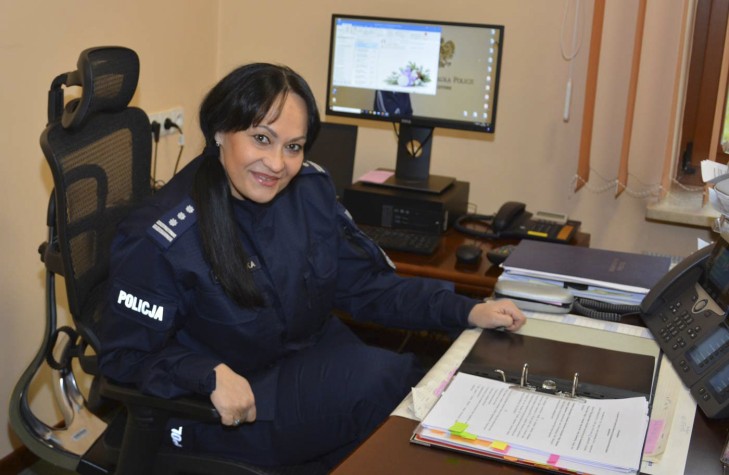 Col. Agnieszka Leśniewska
tel. +48 47 733 51 13
e-mail: Ten adres pocztowy jest chroniony przed spamowaniem. Aby go zobaczyć, konieczne jest włączenie w przeglądarce obsługi JavaScript.
Col. Agnieszka Leśniewska is a graduate of the Faculty of Law at the University of Warsaw. She also completed post-graduate studies in the field of Control and Audit, as well as Management and Pedagogy.
She joined the Police service in 1997. During her subsequent and professional career stages, she was, among others, a lecturer in financial and economic law at the Police Training Center in Legionowo and an expert who carried out internal controls at the Division of Logistics.
As the Security Officer, she supervised the department of classified information protection, and also as the head of this unit she managed the implementation of tasks in the areas of internal control, safety and health protection, occupational medicine and fire protection, as well as in the field of defence and mobilization affairs in addition to physical protection of the individual. She was also the Deputy Supervisor for Classified Information Protection of the Police Commander-in-Chief. Since 2017, she performed her service at the Ministry of the Interior and Administration at the Department of Public Order and at the Department of Security. She was responsible for, among others the realization of duties related to police education and protection of classified information.
Since 16 April, 2020, by the personal order of the Commandant-Rector of the Police Academy in Szczytno, Col. Agnieszka Leśniewska was entrusted with the duties of the University Chancellor and on 4 September, 2020 she has been appointed to the position of the Chancellor of the Police Academy in Szczytno.
The Chancellor of the Police Academy in Szczytno, during her career, was awarded with the Bronze Medal for Long-time Police Service as well as the silver and gold Medal of Merit.