Deputy Commandant-Prorector of the Police Academy in Szczytno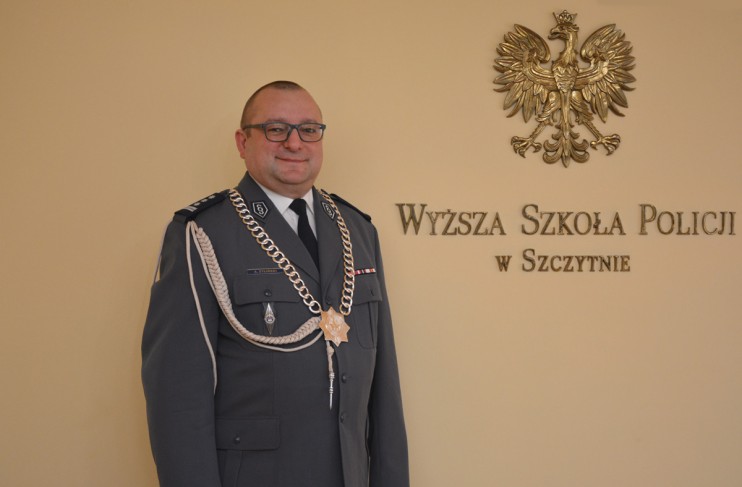 Col. Dr. Andrzej Żyliński
tel. +48 47 733 51 50
e-mail: Ten adres pocztowy jest chroniony przed spamowaniem. Aby go zobaczyć, konieczne jest włączenie w przeglądarce obsługi JavaScript.
Col. Dr. Andrzej Żyliński has been serving for Police since 1994. Since 1999, he held managerial functions in the divisions of prevention and crime, then since 2011 he managed the Police units in Gołdapia and Olecko. As of 9 April, 2020, by the Decision of the Minister of the Interior and Administration he was appointed as Deputy Commandant-Prorector of the Police Academy in Szczytno.
He is a graduate of the University of Warmia and Mazury in the field of "Administration" and of many postgraduate studies at UWM including the area of "Management". He also graduated from The Police Academy in Szczytno in the field of crisis management, education for security, combating economic crime, cybercrime and terrorism as well as management of internal security at the strategic level.
He was a participant of many national and international courses of professional training. In 2018, he was awarded the degree of doctor in the area of social sciences in the discipline of security science at the Faculty of National Security of War Studies University. He has didactic experience as an academic teacher.